Road Trip! October 22, 2023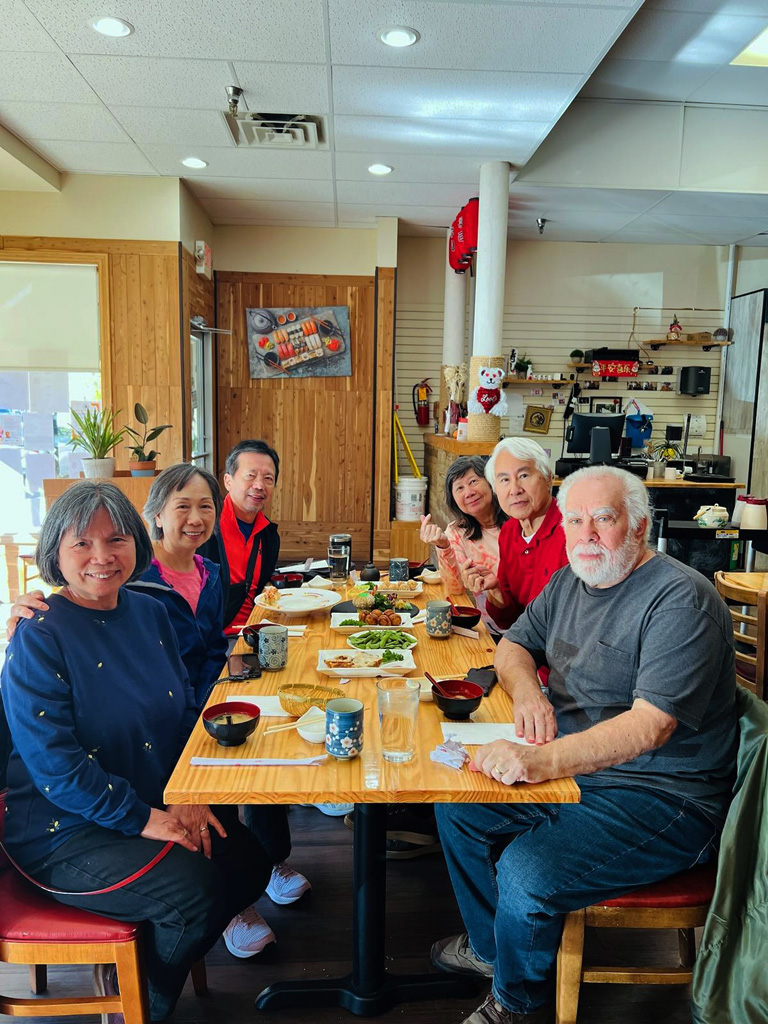 Our road trip on this beautiful Sunday in October began with lunch with friends at the Miya Japanese Bistro in Winona, today's alternate picture-of-the-day. (Picture from Chris)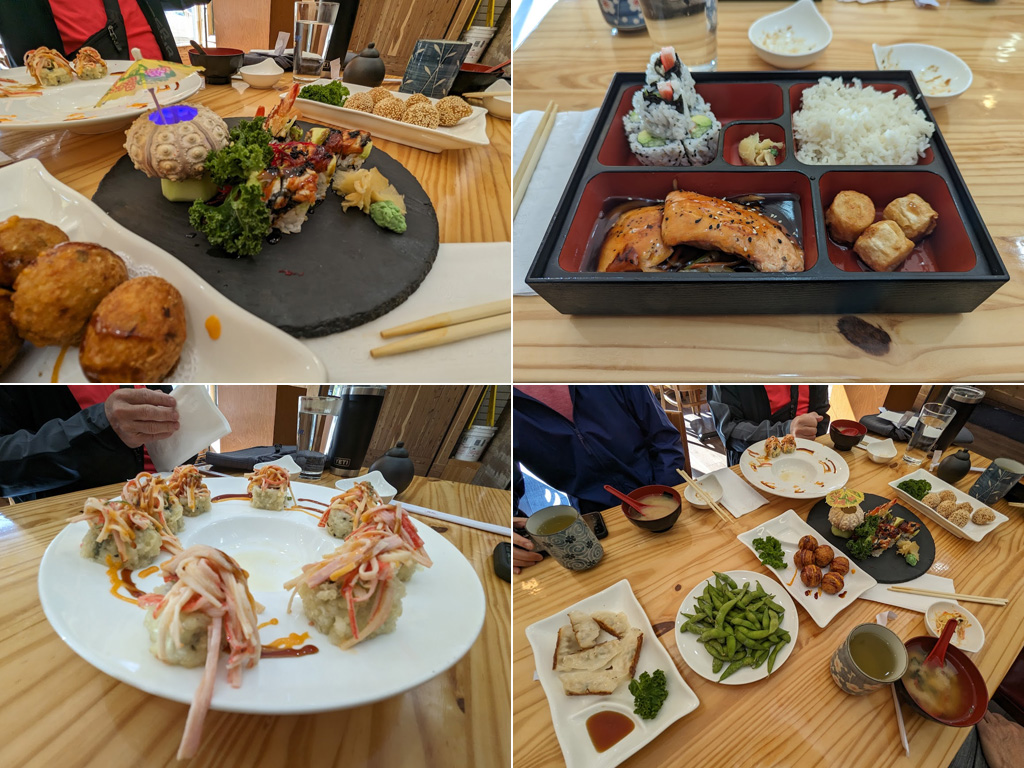 After a great lunch,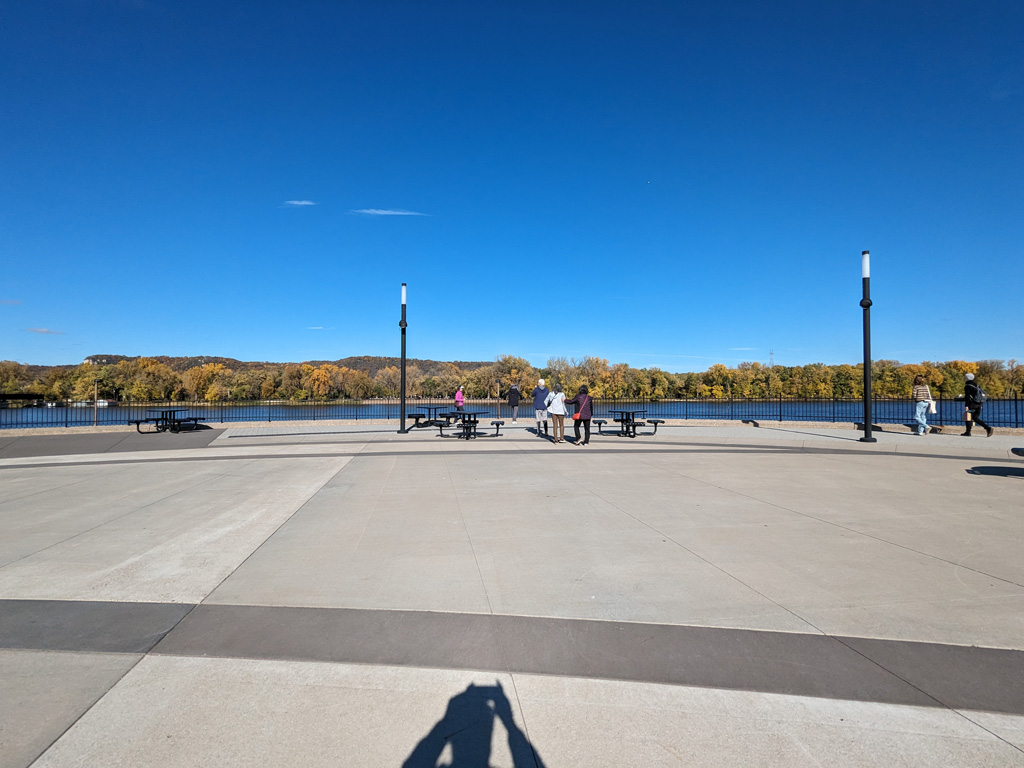 we headed to Levee Park, just a short drive and walk from the restaurant,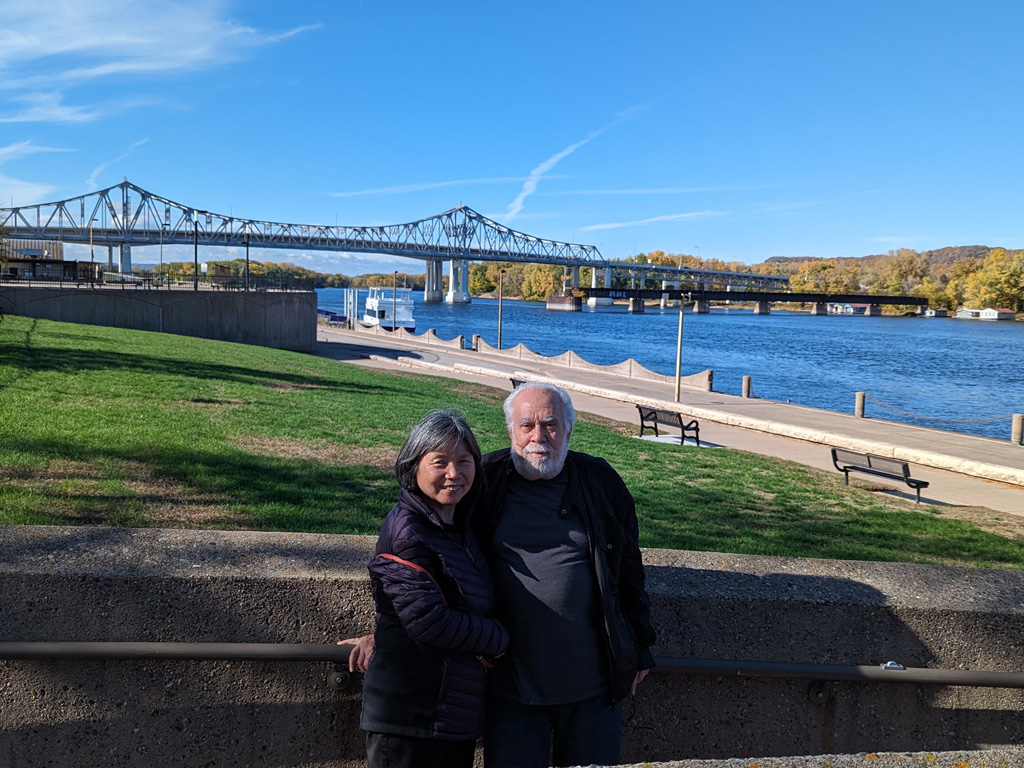 where we got a great view of the bridge across the Mississippi River to Wisconsin (Picture by Teresa)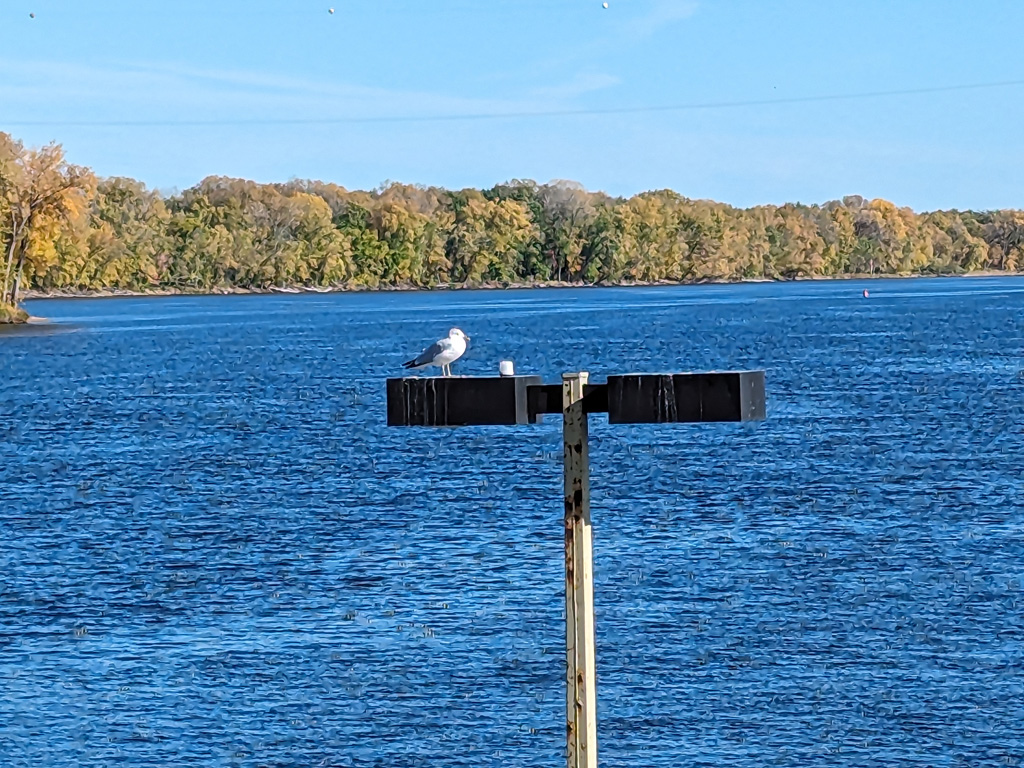 (and this guy). You can see here the lack of any spectacular color across the river.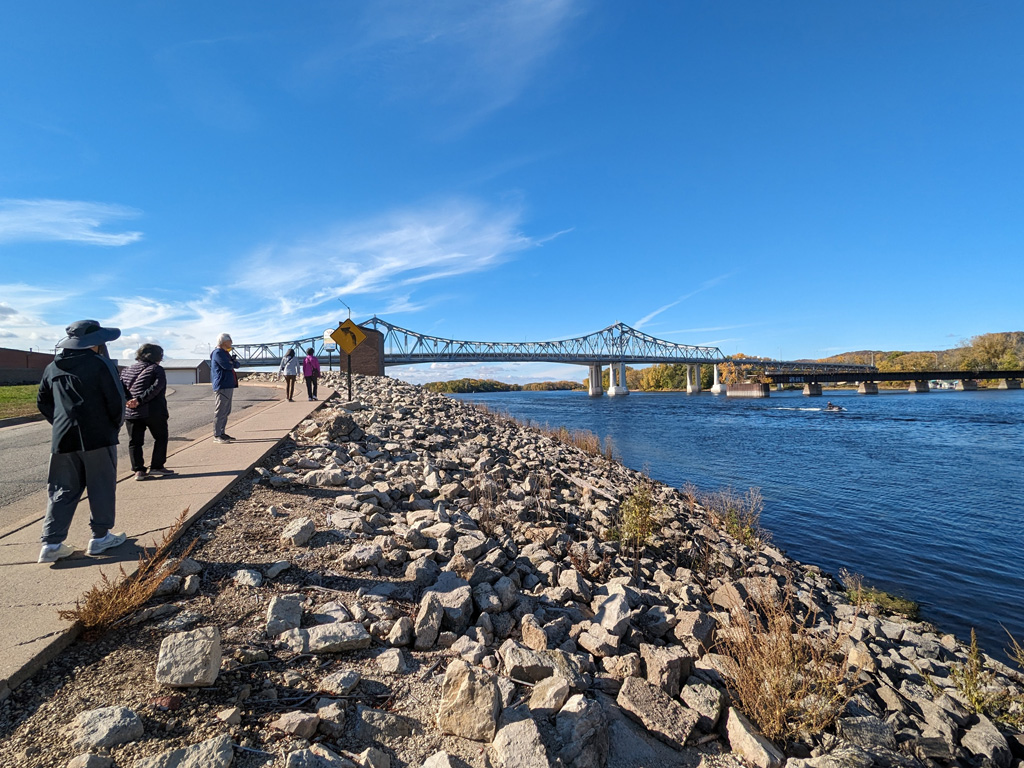 We just walked a short while along the river,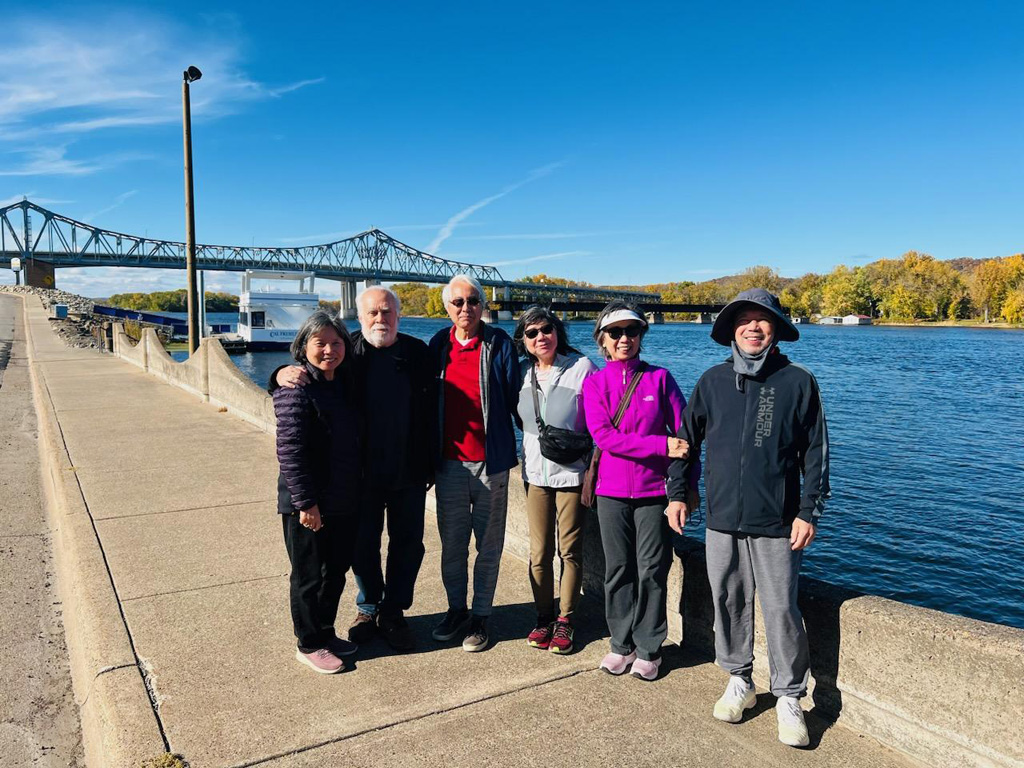 where, along the way, we had a passerby take a great picture of all of us. (Picture from Chris)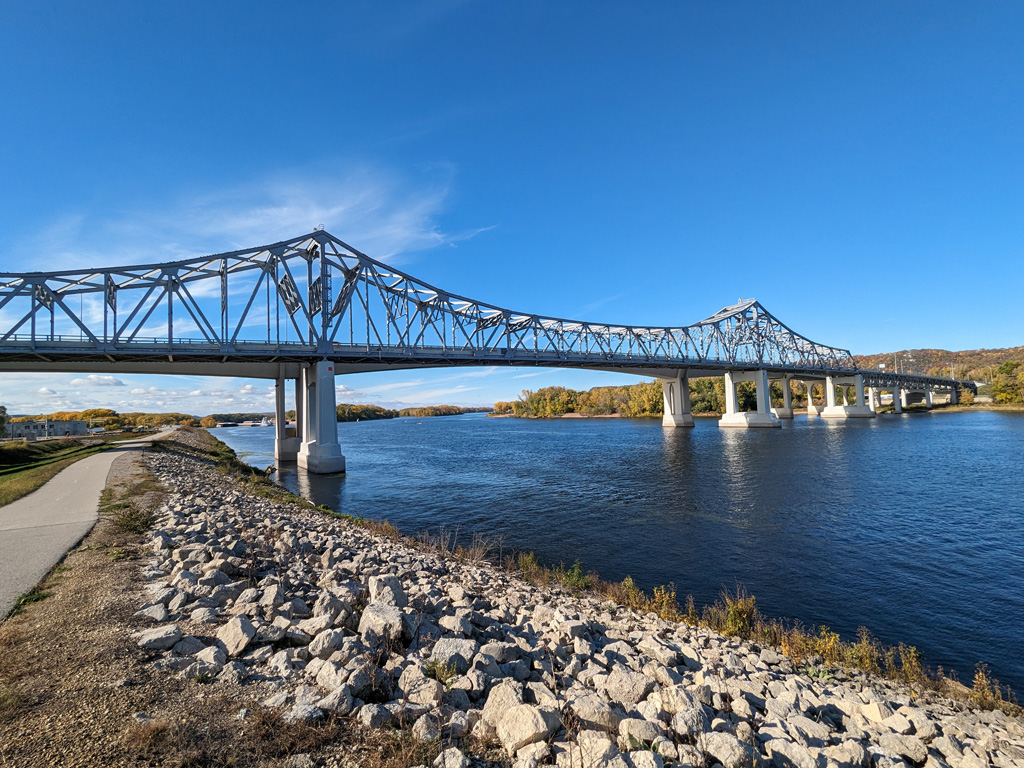 We made it almost to the bridge,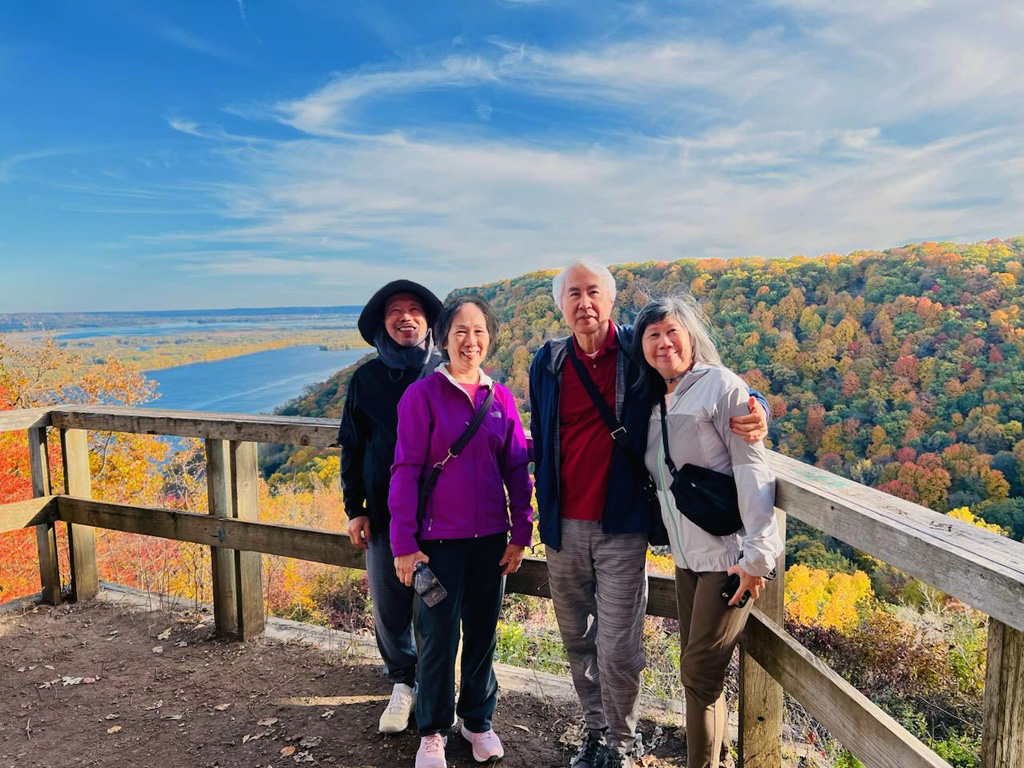 before turning back to the parking lot, where Mei-O and I parted ways with the rest of the group. They were going hiking at Great River Bluffs State Park (Picture from Chris),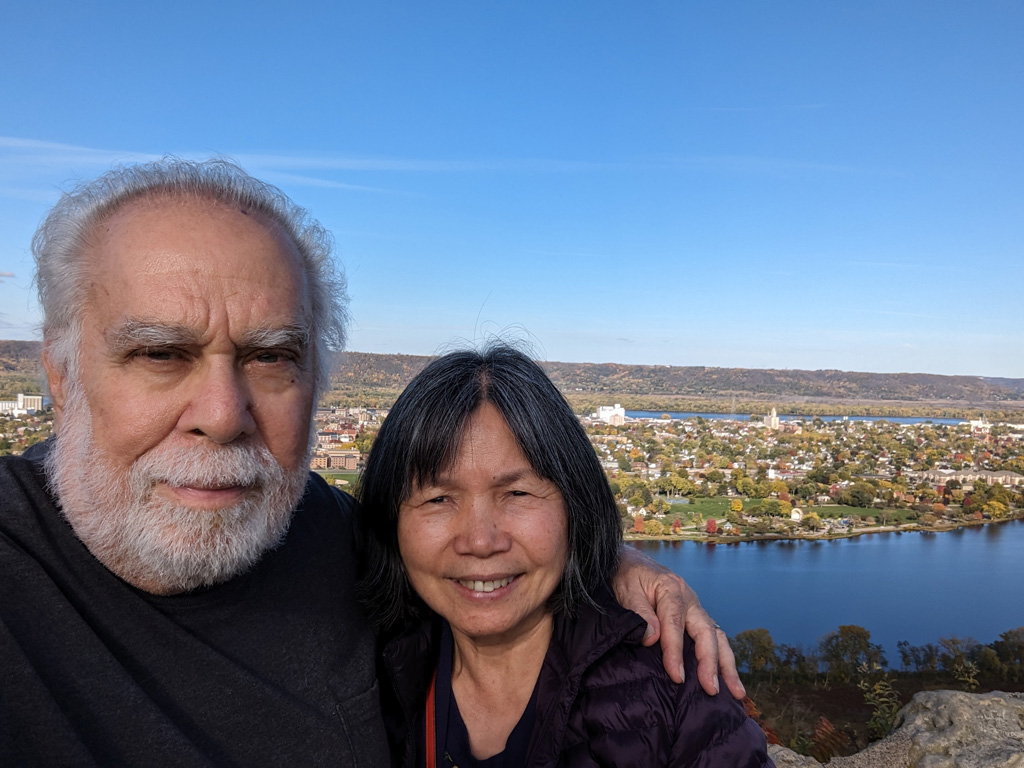 while we were headed up to Garvin Heights in Winona to view the foliage across the Mississippi in Wisconsin.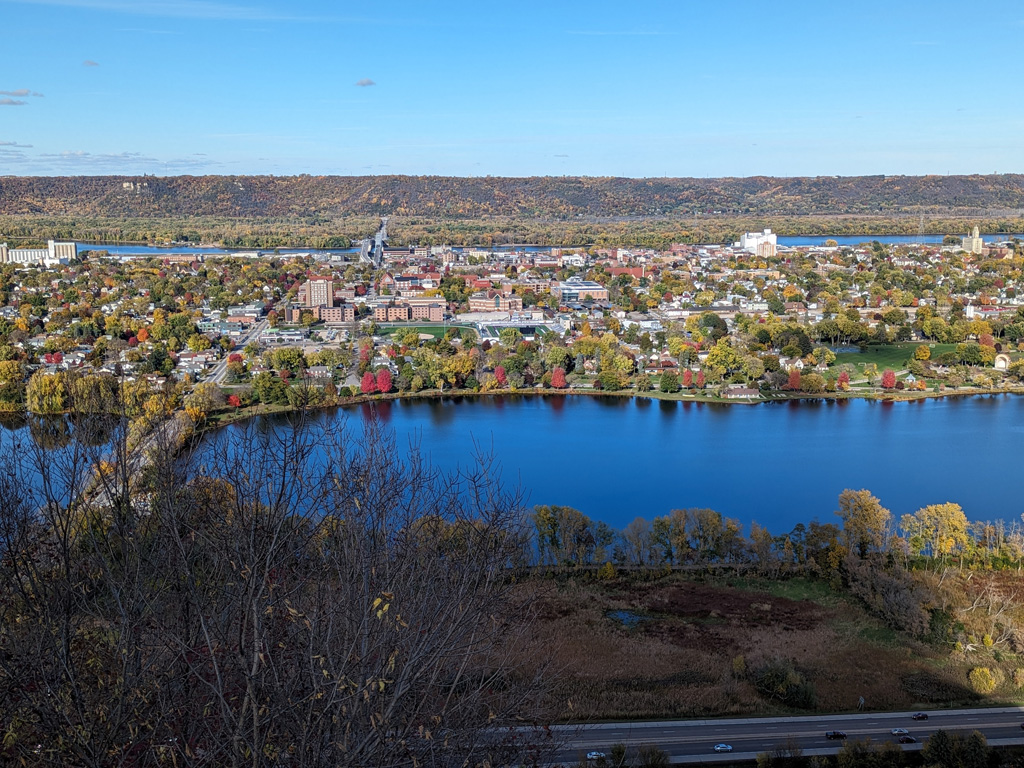 It wasn't very impressive. (In general, we saw spots of colorful fall foliage along the way, but none of the vast, vibrant, breath-taking scenes often shown in autumn-color pictures.)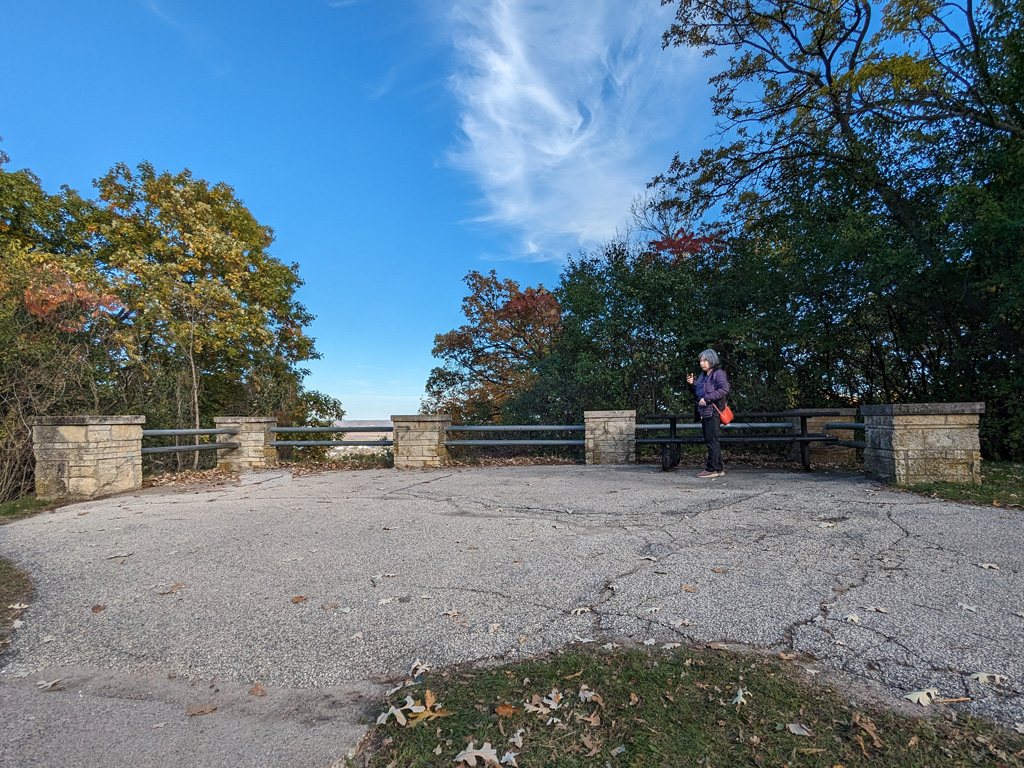 While we were up on the overlook, Mei-O got a phone call from her sister Mei-yu,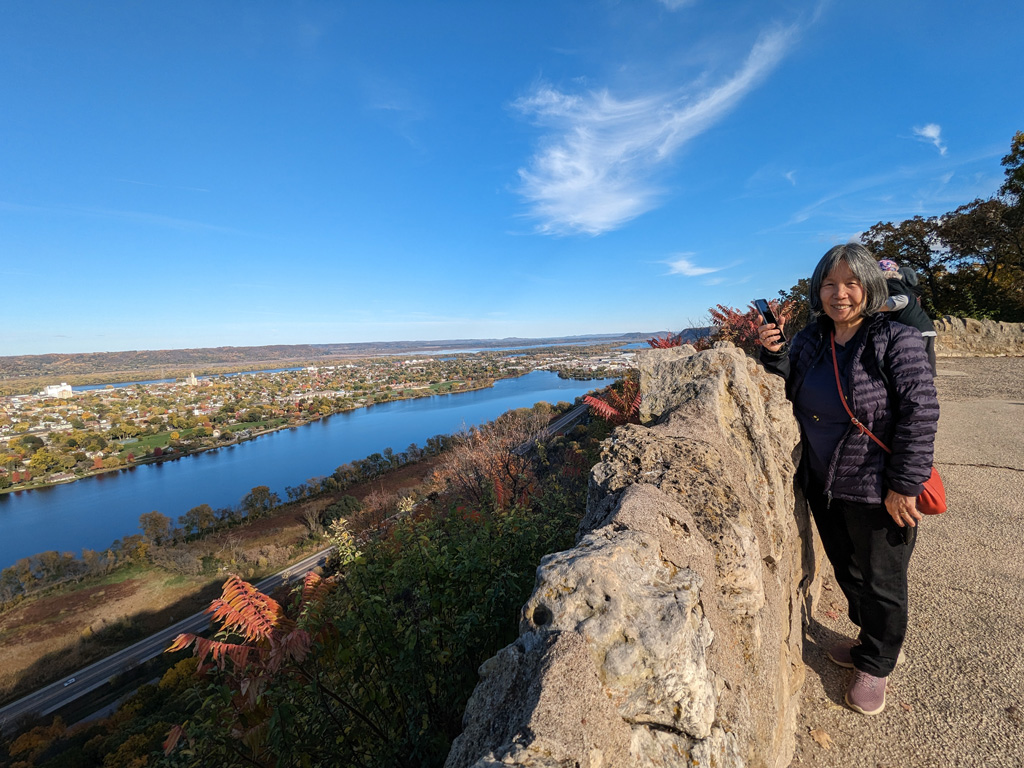 so we spent some time up there while they talked.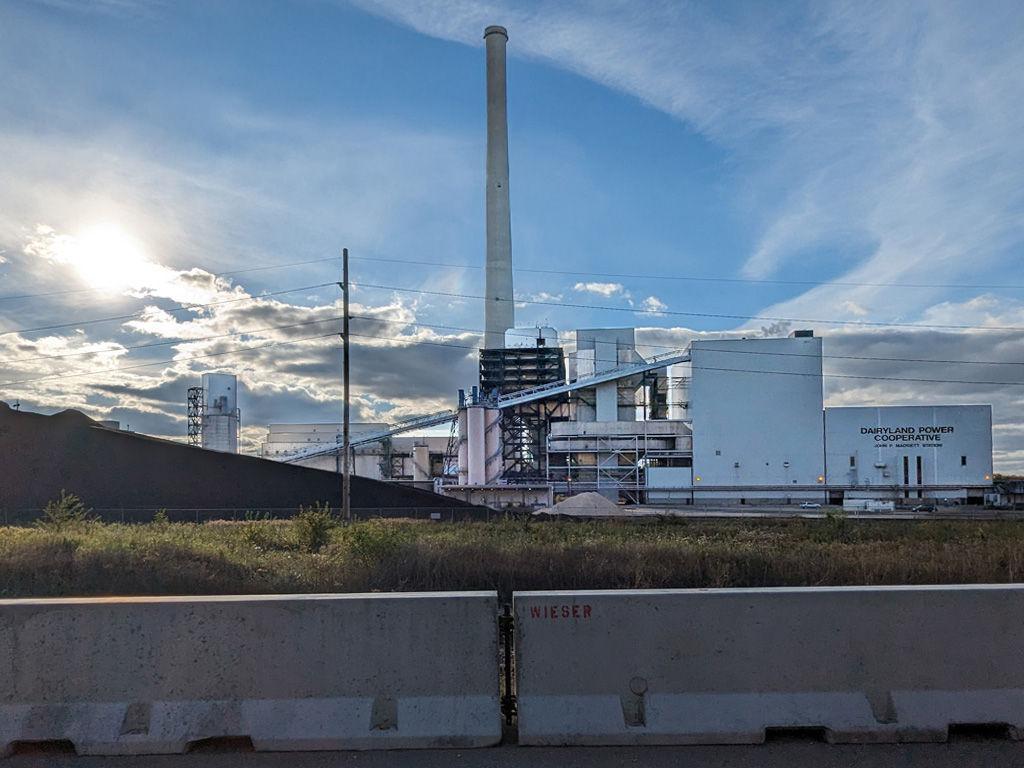 We left Garvin Heights and Winona and crossed the Mississippi on our way to Nelson, Wisconsin, and along the way we passed this impressive power plant, the Dairyland Power Cooperative John P. Madgett Generating Station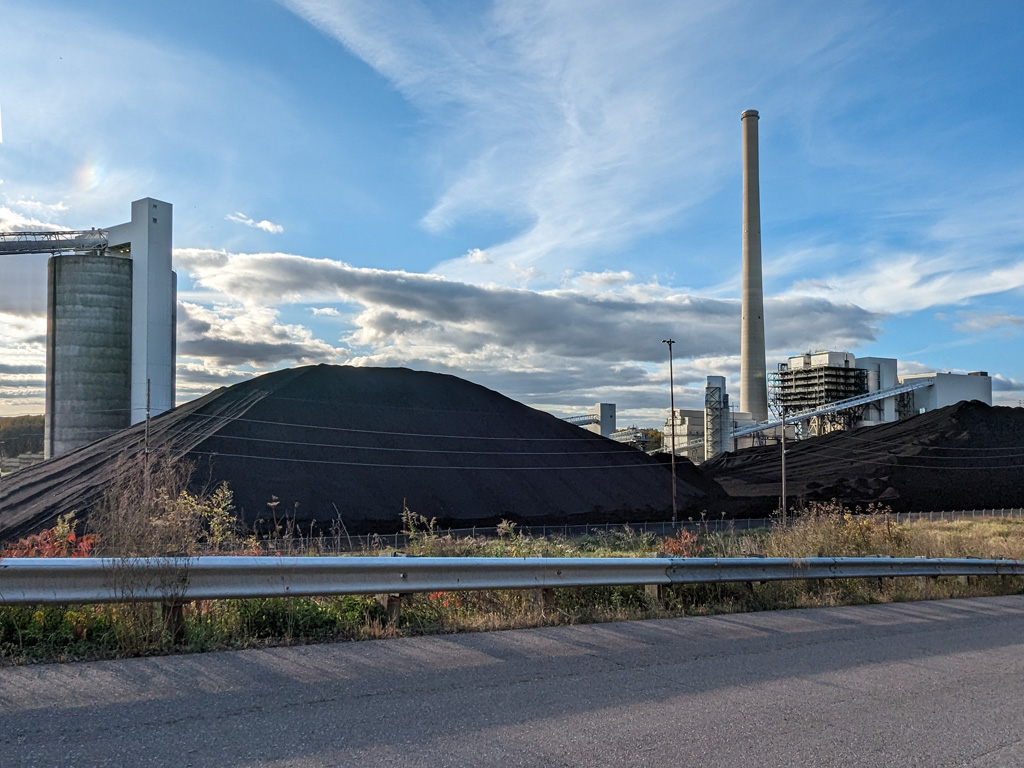 with its huge piles of coal. (We've often seen this power plant way off in the distance from Buena Vista Park in Alma, Wisconsin, which is coming up just up the road, but never up close.)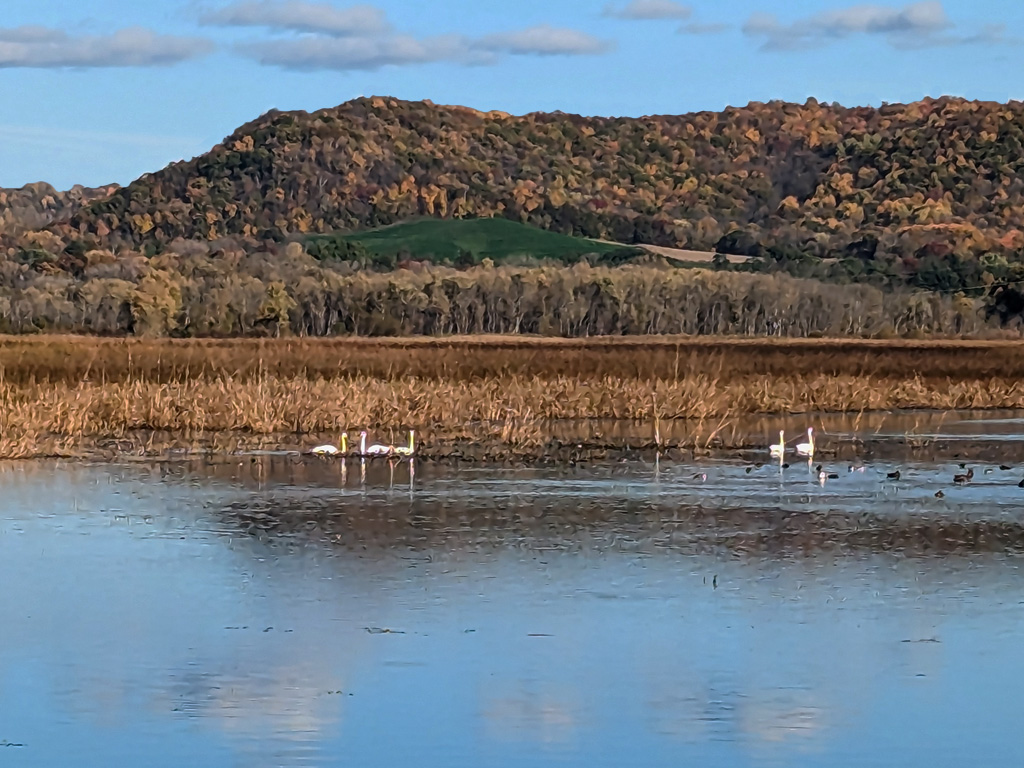 From there, as we came upon Rieck's Lake, Mei-O spotted some swans on the water, so we stopped to get some very welcome and very unexpected pictures (today's picture-of-the-day).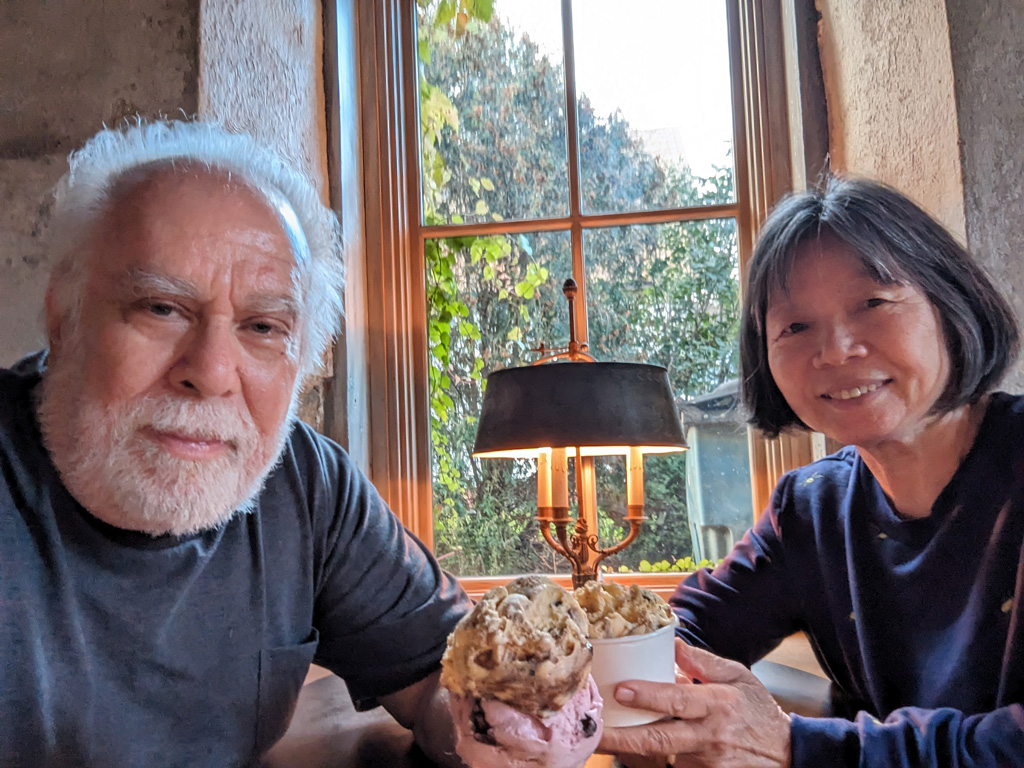 After spending some time viewing the swans (I wish they would've come a little closer), we finally reached our destination, the Nelson Creamery (Nelson Cheese) where we had our dinner. (I had a rum cherry and vanilla fudge swirl cone, Mei-O had the same two scoops in a cup. That was our dinner.)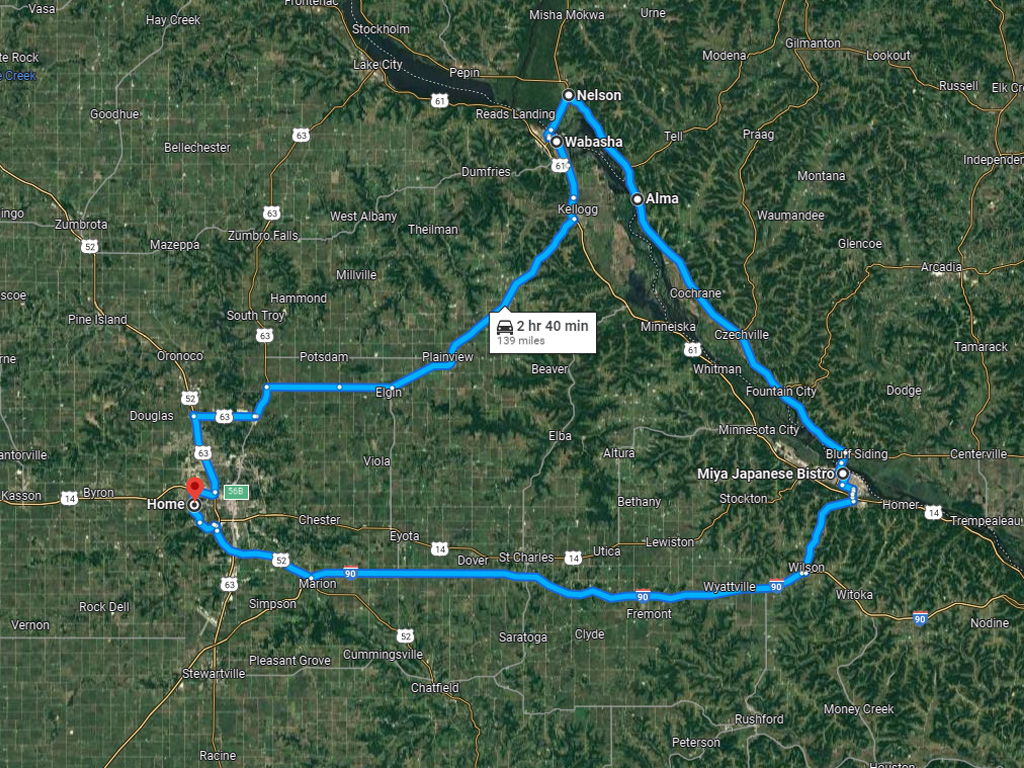 Finishing our ice cream, we returned home via Highway 42 through Plainview, ending a really great approximately 140-mile road trip.
Here are a few more random pictures taken during our road trip.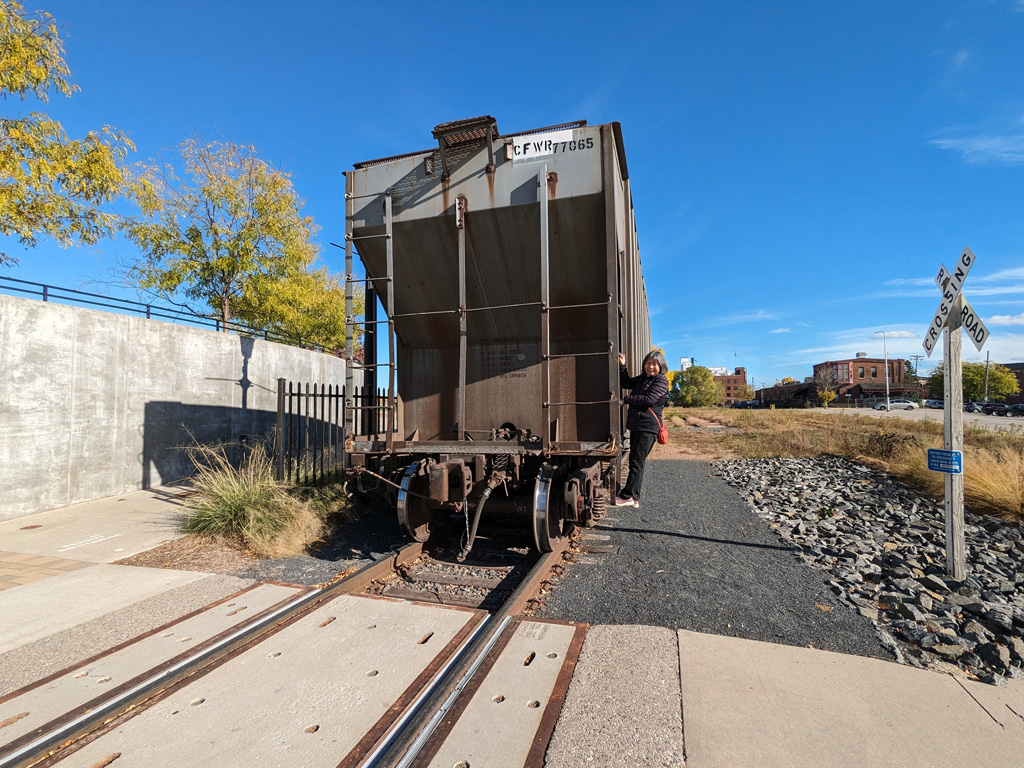 Starting with Mei-O on the train.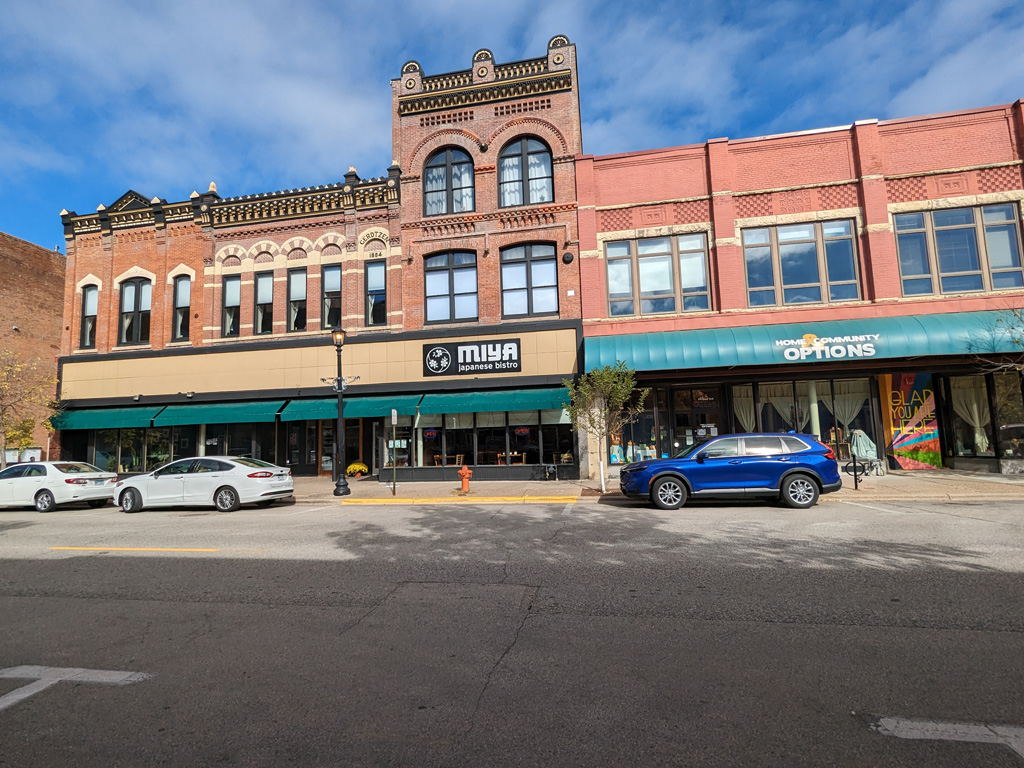 The Miya Japanese Bistro in downtown Winona.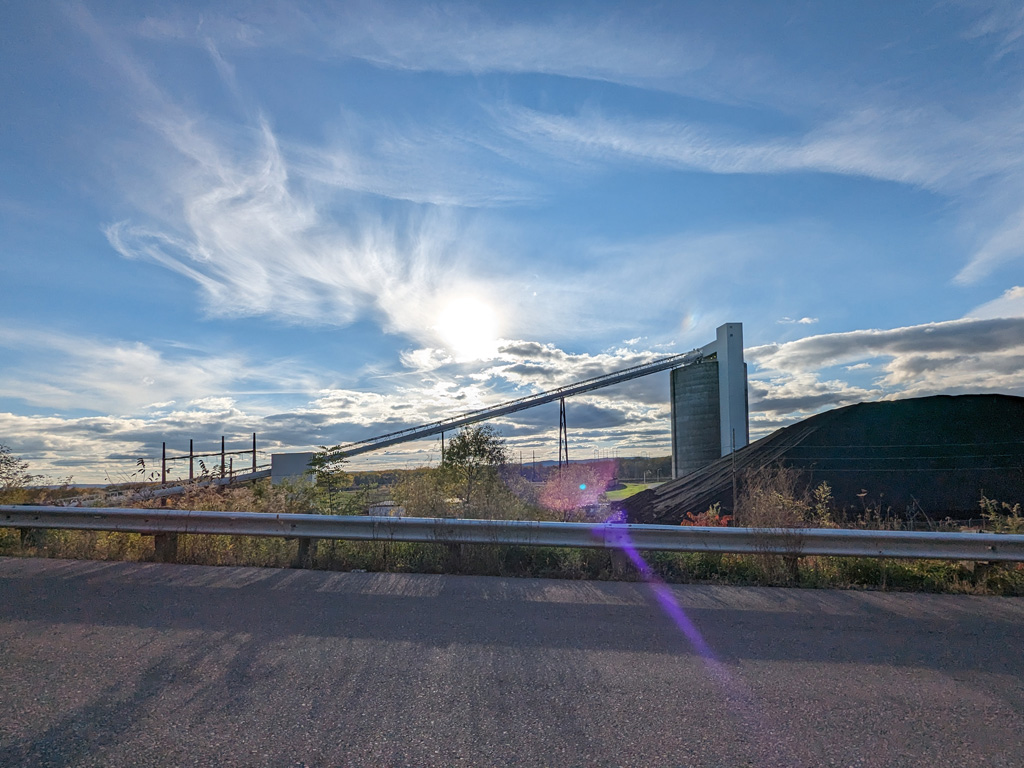 Another shot at the power plant in Alma as the sun was getting low in the sky.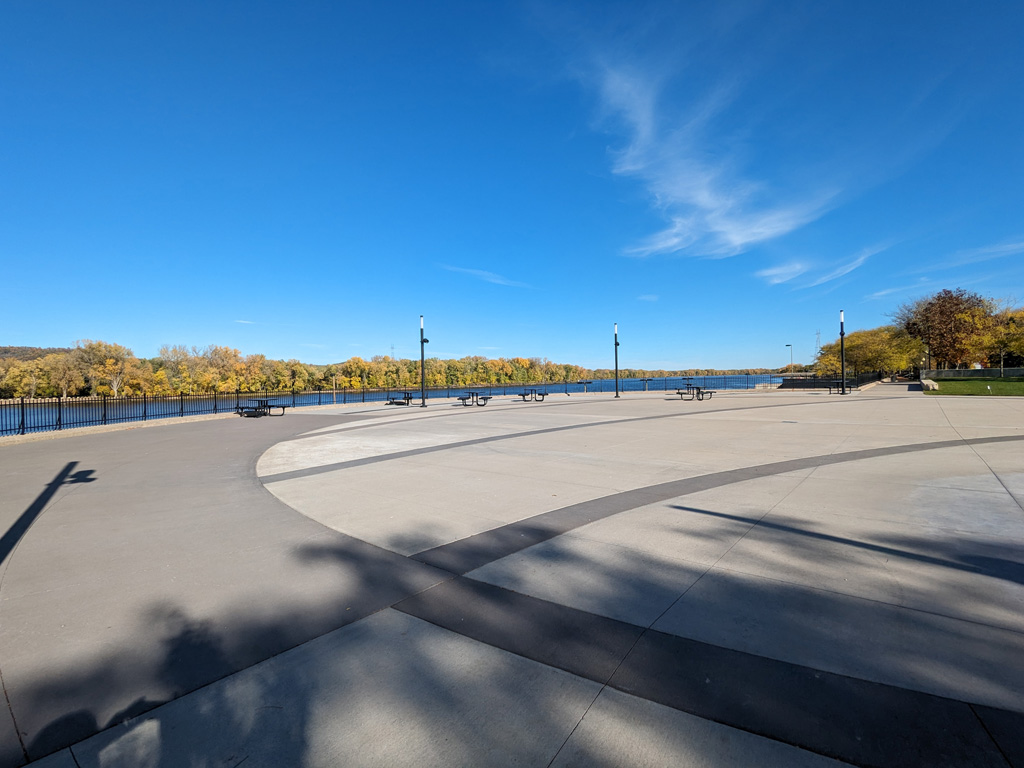 The big empty plaza at Levee Park in Winona.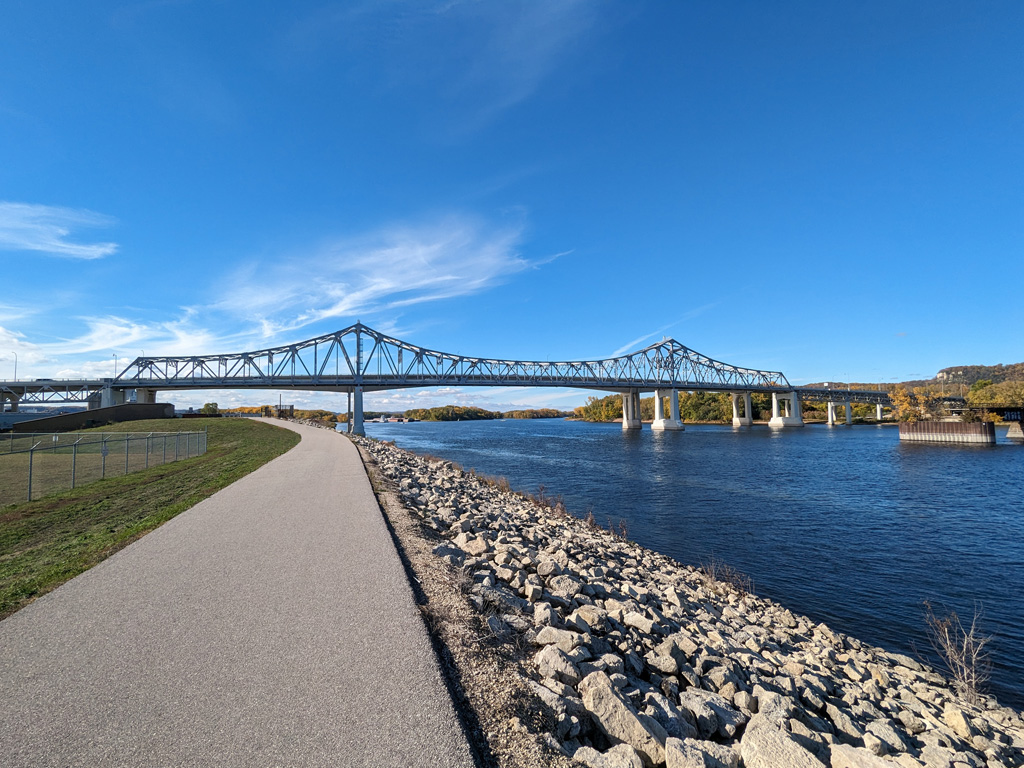 The bridge to Wisconsin on which Mei-O and I would soon be driving.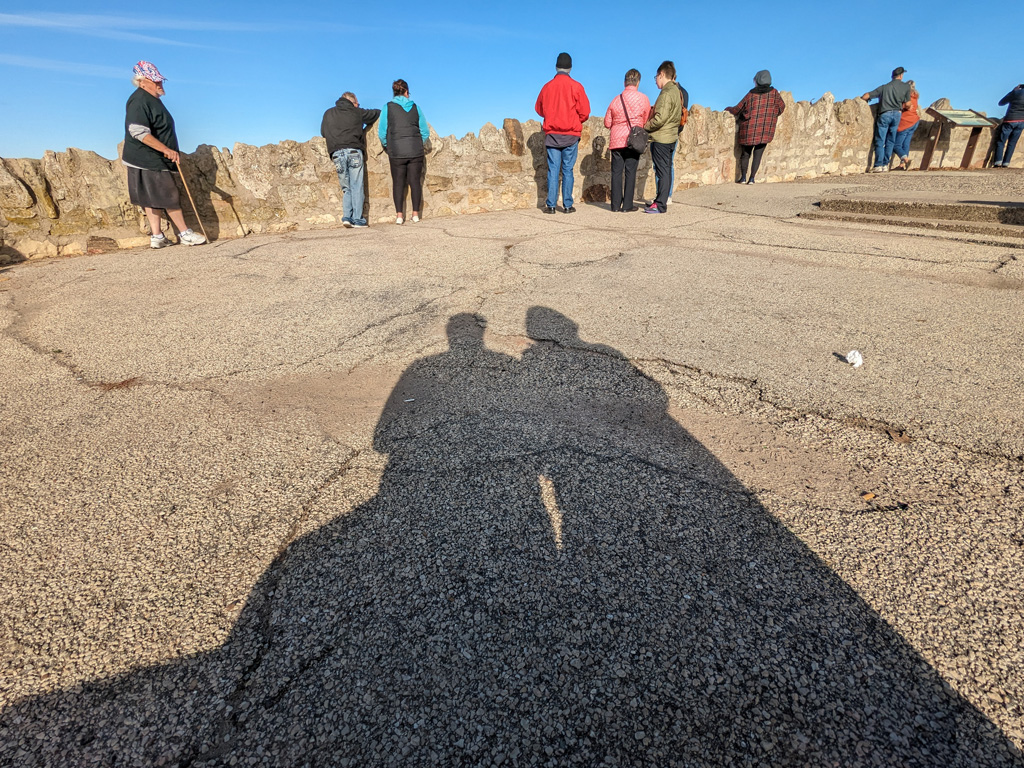 A selfie up on the crowded Garvin Heights overlook in Winona.

And finally, this (0:12) decorated our sushi plate.